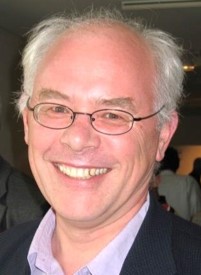 Jörg Patscheider
Senior Scientist R&D, Evatec AG, Trübbach, CH
Course Objectives
Learn about the wide range of analysis techniques available
Understand the basic principles of the analysis techniques
Develop insight into the interpretation of the data
Learn about strategies for choosing the best combination of techniques
Course Description
The course will outline strategies for most efficient applications on the methods for analysis and characte-rization of thin films and coatings in order to optimize synthesis processes. Characterization techniques will be compared and a sequence of their optimal use will be outlined. Surface, interface and bulk composition as well as phase and microstructure govern the properties of the materials. Deposition techniques and conditions influence the composition and microstructure. Thus materials characterization is a key step in achieving desired coatings' function. Materials characterization is critical for understanding why coatings work or fail.
Course Content
The use of surface and thin film analysis techniques such as AES, XPS, SIMS and RBS used in the characte-rization of films and coatings will be reviewed. Methods of determining surface and interface composition and elemental distributions will be presented.  A comparative evaluation of these analytical techniques in terms of sensitivity, depth resolution, chemical state identification, and spatial resolution will be discussed. The use of proximal probes such as AFM and STM to determine surface and film roughness and morpho-logy will be highlighted.
The characterization of crystallographic defects and microstructure of surfaces, interfaces, and bulk material using scanning electron (SEM) and transmission electron microscopy (TEM), electron diffraction, and X-ray diffraction will be presented. High-resolution composition analysis using energy dispersive, wavelength dispersive spectroscopy, electron energy loss spectroscopy (EDS, WDS, EELS) will be reviewed.
The principles of these techniques will be reviewed and their application in thin film analysis will be illustra-ted with examples which relate to the materials and deposition process. The relative merits (strengths and weaknesses) of these techniques will be described along with guidelines for their use for specific appli-cations. A strategy for choosing the best combination of techniques will be outlined.
Who should attend?
This course is for individuals at all stages of their career who wish to get a systematic review of the large variety of characterization techniques and develop an understanding for their optimal use. New engineers moving into this field, specialists wanting a broad overview and managers wanting to gain a better understanding will find this course material useful.
Course Materials
Lecture notes will be provided.
Date/Time: Tuesday, April 28, 8:30 a.m.-4:30 p.m.
Cost: $500 Regular/$130 Student